Most buyers will have the property examined by a licensed property inspector to ensure everything in the contract is accurate. Inspection time frames will be laid out in the Purchase Agreement. Some buyers will choose to have seperate inspectors look at different areas of the property (ie. roof, plumbing, or HVAC inspectors).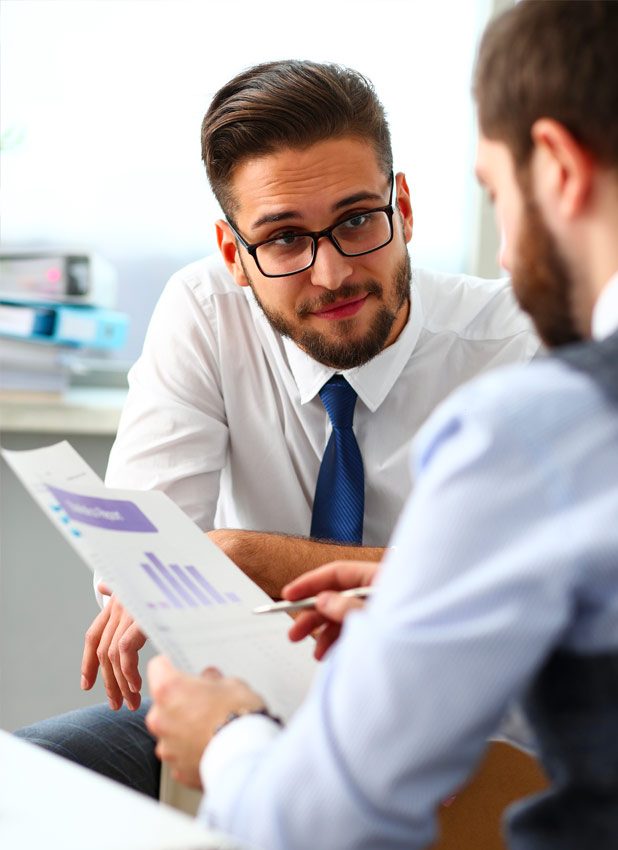 If the buyer is receiving a loan, a licensed appraiser will most likely examine your property as well. Since the agreement is contingent upon financing, the lending institute will require confirmation that their investment in your home is accurate. Therefore, they will require a third party appraiser to determine the value of your property.
The Closing Agent
Either a title company or an attorney will be chosen as the closing agent, or escrow, whose job is to examine and insure clear title to real estate. After reviewing the recorded history of your property, they will certify that your title is clear of encumbrances (ie. leases, mortgages, or restrictions) by the date of closing to allow the transfer of title to the buyer.
When you are ready to get started, call us at (210) 943-4343 or complete this short form and one of our agents will be in touch.
Other things to consider...
What Is The Market Like?
Typically, homes sell more frequently in the summer months because they look their best - lawns are green and flowers are blooming. Nice landscaping can be very attractive to buyers. Many families will buy in the summer months because they want their kids to finish out the school year before they move. Economic conditions also determine real estate demands. Selling your house during periods of low interest rates can benefit you because buyers will obtain mortgage loans more easily. Periods of low unemployment and pent-up demand also ensures an accessible pool of potential buyers. We will help you determine the best selling price for your property by looking at a myriad of factors including the current market value, comparable properties, amenities, finances, repairs, square footage, and more.
How Do I Optimize My Finances?
Selling your property is a big financial decision. It requires an in-depth look at your current financial situation, as well as future opportunities. Many independent property owners overestimate the value of their home. This leads to properties sitting idly on the market for long periods of time. On the flip side, if you price your property too low, you could cheat yourself out of thousands of dollars. Having an experienced agent on your side will prevent you from making these mistakes. When you work with us, we will create a detailed report so you can easily assess the financial impact of selling your property. We will also help you create effective tax saving and estate planning strategies. We are committed to helping you take control of your finances and using them to their full potential.
What Is the Property Worth?
Without a professional agent, most independent property sellers tend to overestimate the value of their property. You can avoid this pitfall by consulting with an experienced real estate listing agent.
You can do a lot to increase the appeal of your property and to create a lasting impact on potential buyers.
What To Do To Prepare:
Curb Appeal. Update your landscaping. If you have a lawn, make sure it's well manicured. Depending on the season, you might consider adding some colorful flowers or fresh greenery.
Polish The Details. Simple upgrades such as window repairs, carpet and tile treatments, and a fresh coat of paint will instantly highlight the property's details.
Clean And Staged. There is beauty in simplicity. Remove the extra personal items and clutter to keep a cleaner look. Your agent may suggest adding mirrors to certain walls, fresh flowers to dining tables or candles in the kitchen.
Disclosures And Inspections. If the property does have any complications, we will help you create a thorough disclosure statement. We will also make sure the necessary inspections and repairs are handled in the case of a crucial issue.
Time To Show. Buyers feel more comfortable discussing the property directly with the agent. Your agent will engage with their expertise in your property and the most important negotiating factors.
Tips For Selling
Give your house a deep clean
First impressions mean everything. Before you decide to list your home, give it a deep clean. This means cleaning toilets, wiping down surfaces, mopping floors, cleaning rugs and scrubbing bathrooms - and even consider calling in the professionals to ensure that your home is in the best condition it can possibly be.
Declutter the home
When a home is clutter-free, buyers are able to focus on the actual home instead of on the piles of mail, laundry, and general mess in your home. Potential buyers want to envision their items on your counter versus resisting the urge to clean up your mess. Decluttering and organizing your space will go a long way in appealing to potential buyers.
Call a handyman
When selling a house, you should make sure everything that needs to be fixed has been taken care of before listing a home. Potential buyers will come into your home knowing you took care of it, giving them more peace of mind.
Paint the walls<
Not only is painting a great way to clean up the walls but making the overall color scheme neutral will increase the appeal to potential buyers, making it easier for them to envision their belongings in the house - get rid of any bright, outdated paint colors and go with a neutral palette throughout the house.
Stage your home
Staged homes tend to fill quickly because they feel homier - if you have neutral furniture that you can leave in the home, do it, otherwise consider a professional staging company.
Depersonalize your home
You want to leave a few nice, framed photos around the house to make the home appear inviting and lived in, but in general, removing your very personal items, such as family photos will let the potential buyers see their photos in those places, versus yours.
LEARN MORE